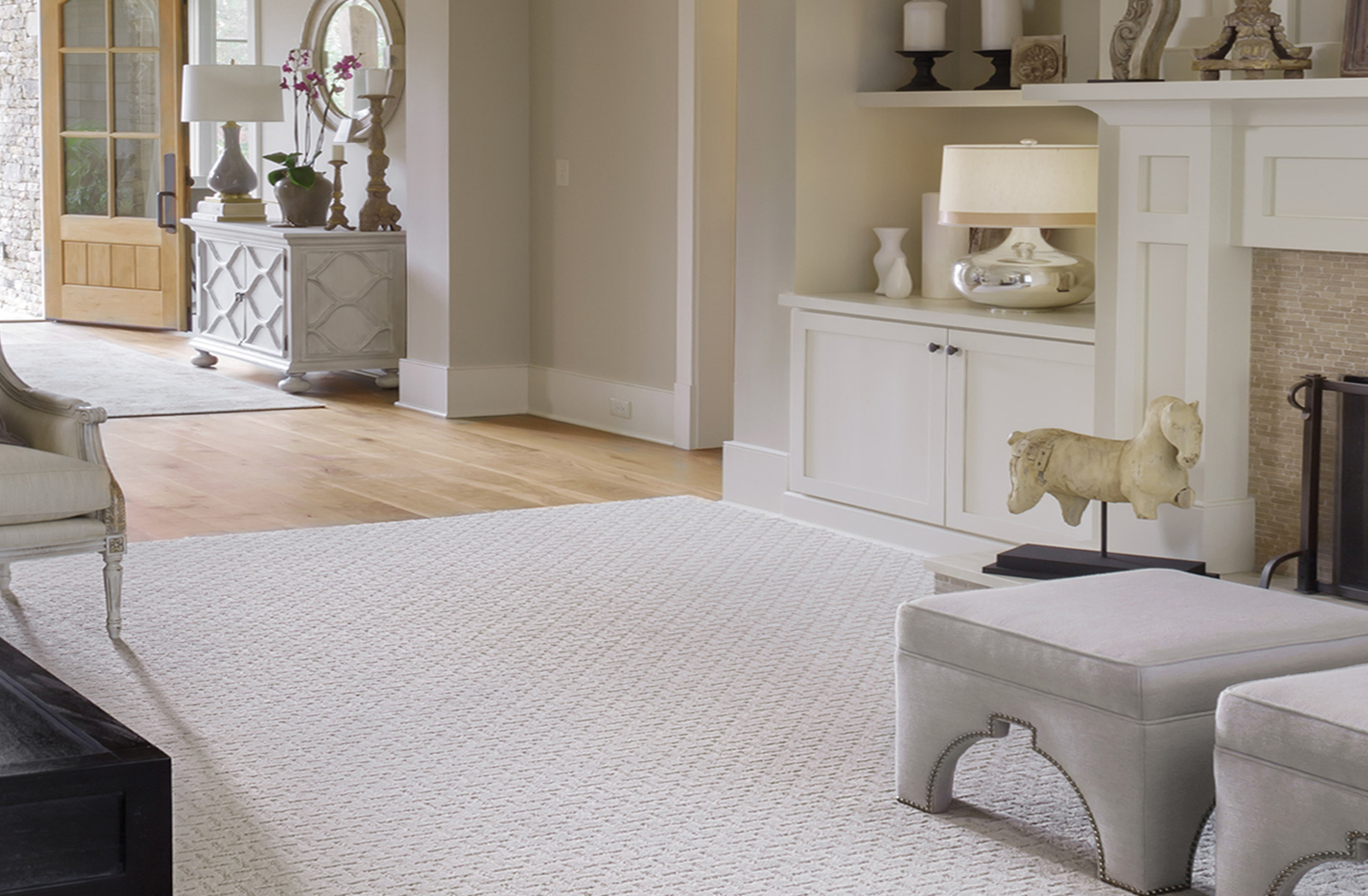 The right carpet can provide your home with a great amount of comfort and appeal. At Merit Flooring, Kitchen and Bath, we offer carpet in an array of colors and patterns that match any style or decor. Our designers can help you decide what style of carpet will work best for any room in your home. Allow our talented team to help you find the best carpet to make your house feel like a home.
Types of Carpet
• Polyester carpet is offered in a variety of colors, clarity and softness. It is stain and fade resistant, eco-friendly and a good value carpet.
• Smart Strand. Smart Strand carpet also offers stain resistance and pet protection. This carpet is perfect for busy households and offers long-lasting durability. Its ideal for pet owners or families with small children.
• Nylon carpet is known for its strength, exceptional stain and fade resistance, and durability. While a little more costly than Smart Strand, Nylon is sure to retain its appearance for many years to come.
• A natural product, wool is sustainable, resilient, and stain resistant against oils. It is the most luxurious of carpets and often used in more formal spaces, but wool takes a bit of effort to maintain its peak appearance.