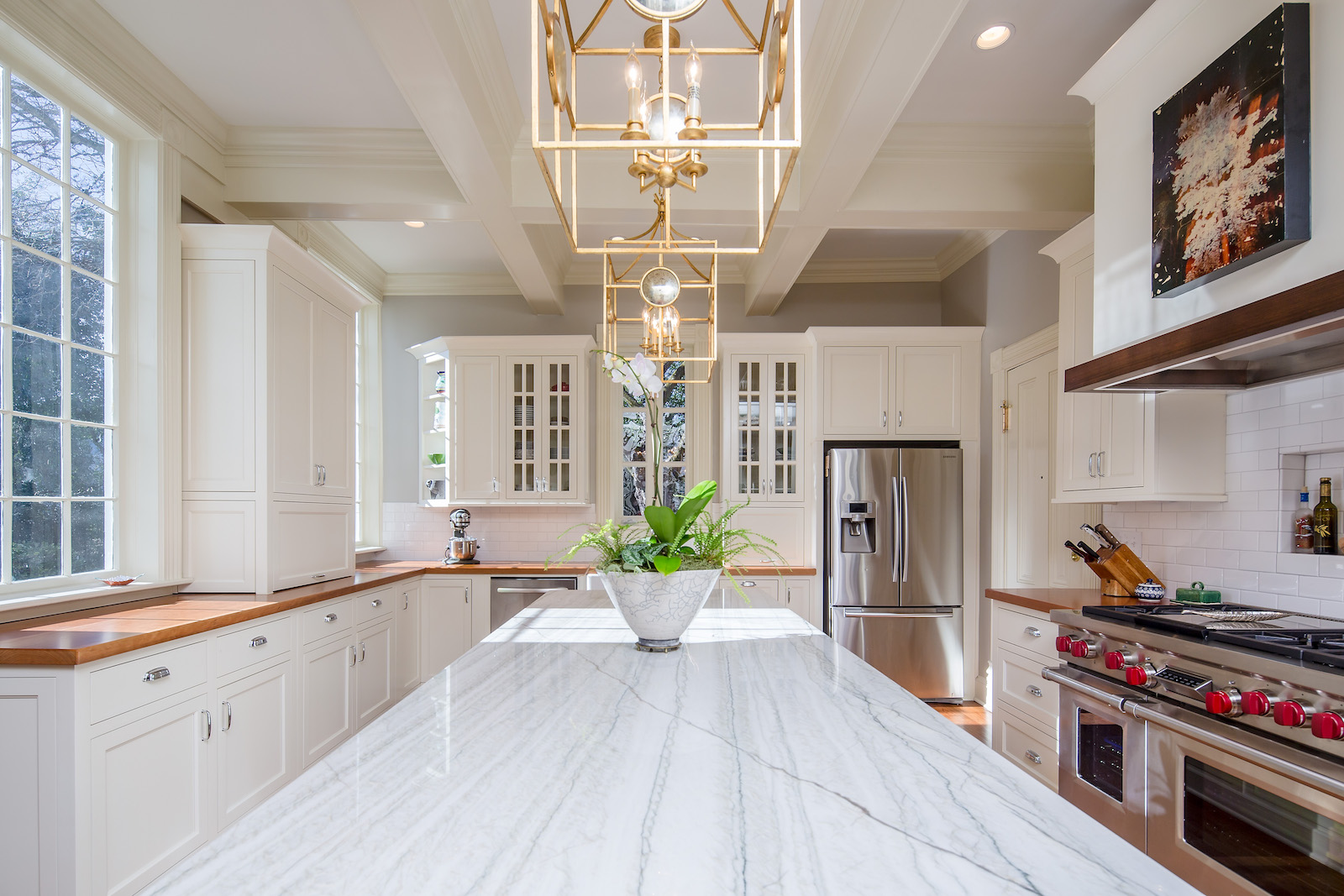 Countertops aren't only meant to be beautiful- they also serve a very important purpose. Whether it's cooking, cutting, cleaning or entertaining we'll help you discover the countertop made for your lifestyle.
• Marble. This unique and natural stone makes a jaw dropping statement in any home. If kept up properly, it's a very luxurious and beautiful countertop choice.
• Quartz. This engineered stone option has recently increased in popularity as it remains a low maintenance leader in countertops. Quartz is resistant to heat and stains, and doesn't need to be sealed like granite, making it a great option for any kitchen.
• Granite. The high resistance to heat, durability, and thousands of color and style options has made this natural stone a top choice for homeowners over the years. The only maintenance granite really requires is to be sealed every few years.
• Soapstone. Soapstone has deep rich colors in its material that make it a beautiful option for any homeowner. It is heat resistant and any scratches can easily be sanded out, if you do not prefer an "antiqued" look.
• Solid Surface Material (Corian). This man-made acrylic countertop comes in a variety of styles and colors, and resists stains and damage as any scratches can easily be sanded out. Its antibacterial qualities make it low maintenance and great for any kitchen or bathroom.
• Wood. This countertop option gives warmth to any room and can last a lifetime if properly cared for. Although requires some maintenance, it can be re-sanded or resealed as needed. Wood could be a great option for a laundry room!
• Stainless Steel. Instantly add an industrial edge to any room with stainless steel countertops. This low maintenance countertop is resistant to bacteria and very easy to clean. It is not heat resistant and is susceptible to scratches but can provide a very high-end look to any kitchen!
• Merit offers a variety of stone choices, including Cambria, for your countertop needs.