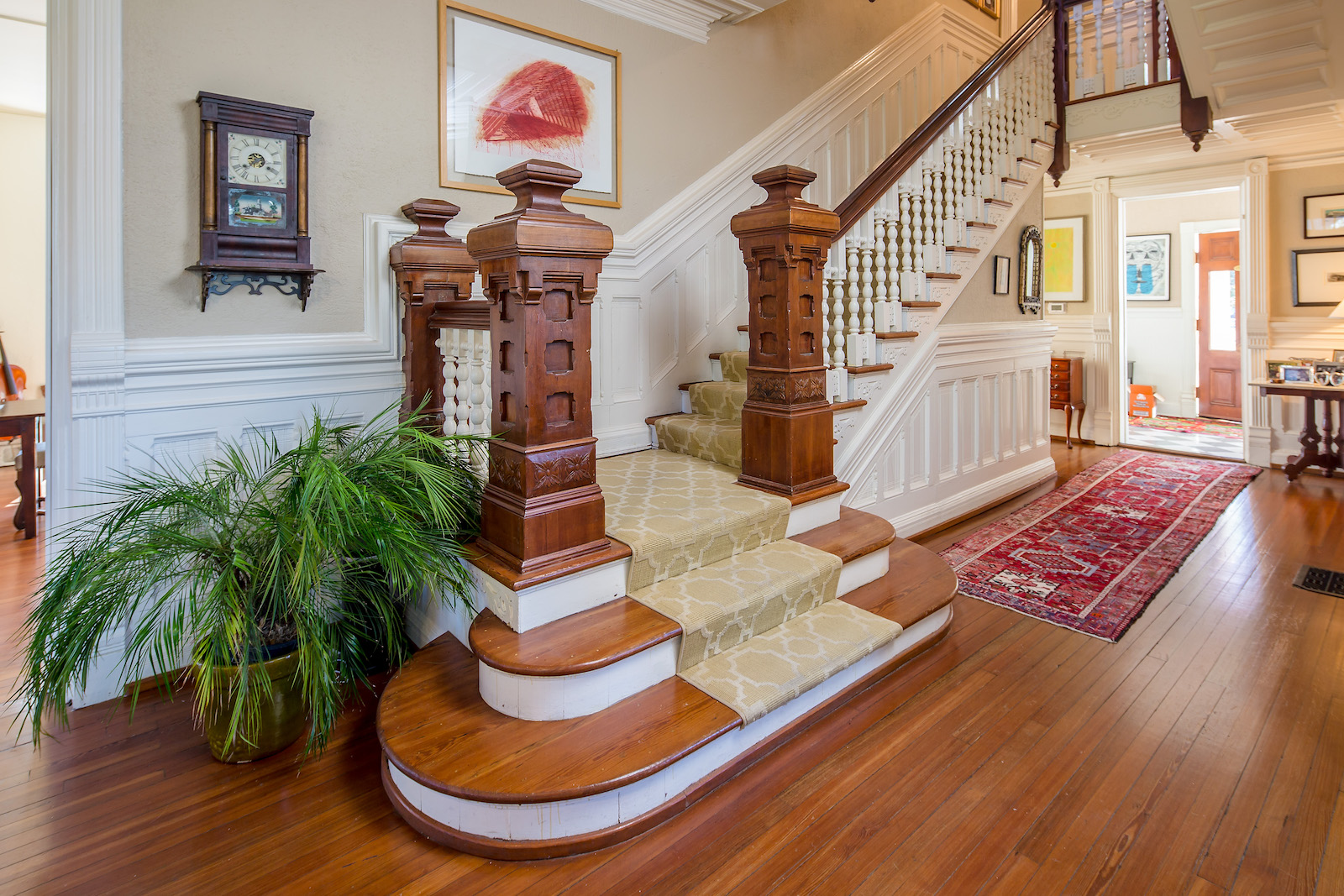 Have you considered hardwood floors for your home? Hardwood flooring increases property value, elevates your home's design and helps bring several rooms together to create one unified space. Merit Flooring, Kitchen and Bath has a wide variety of hardwoods to choose from, such as Hickory, Red Oak, White Oak, Pine, Walnut, Maple and Exotic wood species that will immediately add warmth and character to your home.
Types of Hardwoods
• Solid Wood. At Merit Flooring, Kitchen and Bath, we offer pre-finished hardwoods and also refinish hardwood floors by site-sand or other finish options. Solid wood hardwoods are a great investment and are easily repaired, making it a popular choice.
• Engineered Hardwood. This man-made layered plank has a very thin slice of wood on top of compressed plywood, fiberboard, or unfinished hardwood to make this a practical option for rooms more prone to moisture.
• Luxury Vinyl Flooring. Also, a man-made layered plank, LVF is usually more thin than engineered hardwood, with a photographic wood layer on top that gives it the "wood" appearance. Luxury Vinyl Flooring is great for pet owners as it is very durable and low maintenance.
Whether you are renovating one room or your entire home, contact Merit Flooring, Kitchen and Bath today to find hardwood floors that you'll love!